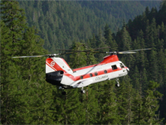 Business Statement

Scholl Fire & fuels Management, Inc. provides crews, engines, falling modules, and support equipment to the Federal, State, and Local Agencies for forestry services, fire suppression, severity, and all-hazard incidents.
We respond to incidents on private and State Lands, National Forests, BLM, BIA, National Grasslands and Wildlife Refuges. Assignments have taken our resources to the Pacific Northwest, Eastern Great Basin, California, Southwest, and the Southeast.
Our goal is to provide for public safety, fire fighter safety, and protect the lands for future generations.
We strive for excellence through our safety, training, and awareness programs.