SCHOLL FIRE & FUELS MANAGEMENT, INC.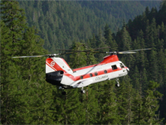 Falling Modules
For falling of fire damaged and hazard trees for local, regional, and national fire incidents and all-hazard incidents.

Scholl Fire & Fuels Management, Inc. provides 8 Falling Modules to the Government Agencies for severity, initial attack, suppression, mop-up, and all-risk incidents. All transportation, equipment, supplies, insurance, and trained personnel is provided by Scholl Fire & Fuels Management, Inc.

The Falling Modules includes two professional timber cutters, equipment, supplies, and transportation.

Falling Modules are available for all incidents within the States of Oregon, Washington, and available for any assignment outside the NW Region and will be dispatched in accordance with established agency procedures.